OUR BRAND.
The ODK brand launched in 2013 with one main goal. To create a small range of products that were unique in their development, usability and performance with a realistic and honest price point. Today we still stand by this very ethos and continue to develop some of the very best products in the detailing market.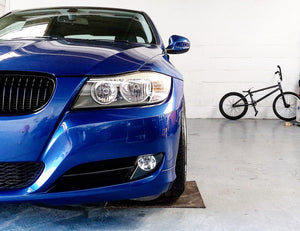 OUR PRODUCTS.
Our waxes are handblended with the finest ingredients, sourced all over the globe including some of the best natural, organic and advanced synthetic materials, ODK's waxes have become a must have for enthusiasts, professional detailers, valeters and collectors around the world. Our waxes offer the very best in looks, usability, protection and performance. Every wax in our range offers something different, and smells incredible. All our waxes are available in 50ml and 100ml sizes offering an uncompromised level of luxury for a reasonable and realistic price point that will never fail to impress.
Our liquid range of detailing products is steadily growing with our unique and individual twist. Developed with the user in mind we strive for our products to be of the highest quality they can be, whilst still maintaining a competitive price point. ODK's products rival some of the very best brands in the industry. 
BESPOKE MANUFACTURING
ODK manufacture carnauba waxes for a lot of companies in the U.K and Europe, we specialize in creating the very finest waxes on the market to your desired specifications. All waxes created are unique and exclusive to your brand, car club, or group. 
We have the facility to do small run to large stage production requirements and continue to push the boundaries of what can be achieved. 
So whether you need a signature wax for your valeting/detailing company, or car club, social media group or as a production product for your brand, we can help. Get in touch via email or message us on any of our social media platforms and we will get back to you. We can also work around budgets and quantities to help you get the product you want.
Testimonials
You can literally feel the sheer passion that goes into every single ODK product, from the incredibly easy application to the mouth watering scents to the amazing results they achieve.

Andreas Schwarzinger
I have been using ODK since they developed their first wax. Initially I was attracted to the brand because they wanted to produce quality waxes at an affordable price and because they are made in house.

Simon Cornwell
Amazing products that work perfect everytime. Finishing products always leave a great finish that perform well and also smell amazing, making them even better to use.

Richard @ DetailR